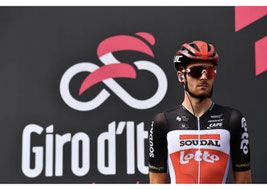 November: Well what a way to end the season-riding the Giro d'Italia. After crashing the first day there was much discussion  as to whether I would be able to continue. Am so pleased I was allowed to start and was able to work to support the team. A really well organised event through beautiful country. My favourite day was the Stelvio stage. Such an iconic mountain, made even more so riding through snow lined roads. I cannot thank the team and staff enough for their support over the three weeks.
A bit about our day during LOCKDOWN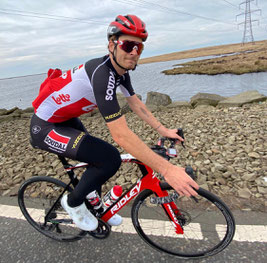 April: Classics season. This week I fully expected to be leading Caleb to the win for Lotto Soudal at Schelderprijs. Yet I am still feeling grateful I can ride outside in the Yorkshire sun. Many of my family and fellow cyclists are stuck indoors and others are working to support those affected by the virus. 
Yes I am really missing my favourite races but everyone's health and well being are the priority right now. 
Update February:  After the Volta Algarve, perfect Classics prep,I knew I was in great form and fully ready for the Opening Weekend.
February 2020
Brilliant to start with my Lotto Soudal team in Australia. We had a great team and I was delighted to work for Caleb Ewan resulting in 3 wins. But my highlight of the Tour Down Under was most definitely the last stage. Rooming with Matt Holmes, my teammate both this year and last year, I knew he had found it difficult moving around in a much bigger and more closely packed bunch than he was used to in the UK. Luckily without a GC rider we were given the OK to go for the break. I got into several breaks but without Matt. Eventually Matt and I got into a big break. I knew I would have to work hard to keep the break away as there were only a few teams with two or more riders in the break. Matt stayed close and towards the end after the break dwindled to 14 or so riders I knew Matt was in with a great chance of the win. He had saved his legs and said he felt very comfortable having ridden with a smaller group all day. I also realised looking at the group he was pretty much the best climber there and had the advantage of being unknown to most of the group. Even after the Herculean effort made by Richie Porte to get across I knew Matt would win. An absolutely Mega day. Best way to start the season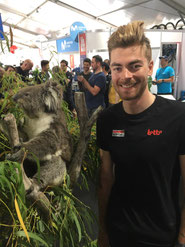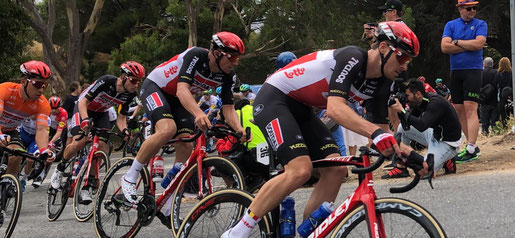 Tour Down Under Team 2020 work.